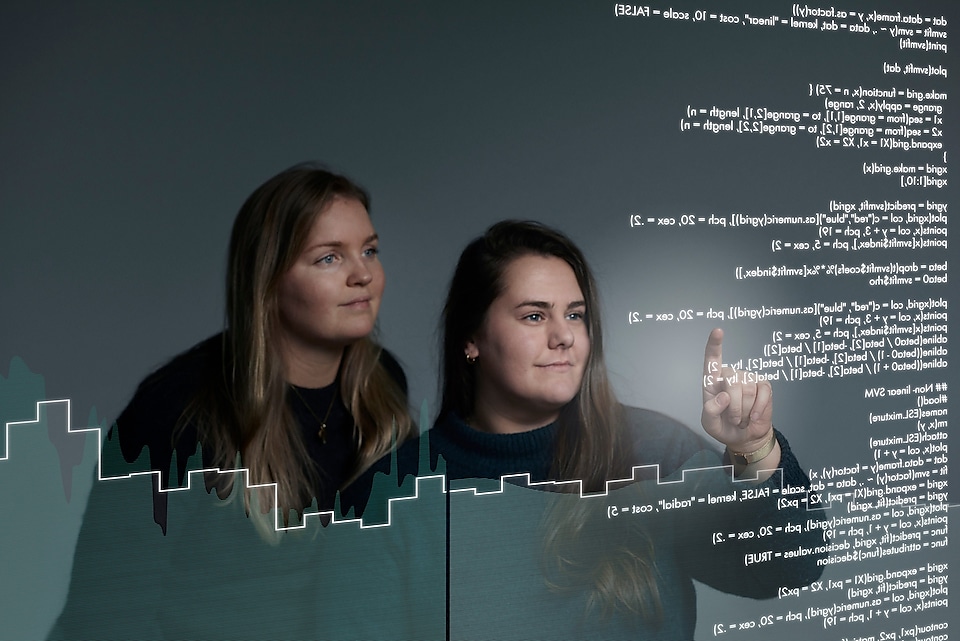 Digital innovation
With the Nyhamna onshore facility paving the way, Norske Shell takes digital twin technology subsea
A digitalisation journey
Nyhamna is an extremely advanced facility, running with a state-of-the-art control system. Recognising that quality and structured data is a key enabler for leaner workflows and stronger analysis, which in turn supports faster and better operational and business decisions, the journey to manage data as a core asset began more than a decade ago.
Nyhamna gets a twin
In October 2019, Norske Shell – together with Gassco and the Nyhamna and Ormen Lange partnerships - joined forces with Kongsberg Digital to operationalise an 'asset of the future' through a partnership development of the Nyhamna Dynamic Digital Twin.
The twin was developed in less than 100 days, and since January 2020 the Nyhamna Dynamic Digital Twin has been in operation and evolving continuously through monthly product releases, focusing on safe, effective and integrated work processes and optimisation of production and energy use.

Dynamic Digital Twin – Explained
A dynamic digital twin is the virtual representation of the physical elements and dynamic behaviour of an asset over its lifecycle. The twin integrates three key elements: data, visualisations and modelling. It provides analytics capabilities and brings in a new era of visually interacting with data and models at asset, equipment and component level.

Trykk på de merkede områdene for å finne ut mer om dem
A digital representation and 3D visualisation of the asset and all its processes
Real-time and integrated data combined with high fidelity physics models
Applied machine learning and automation
Trykk på de merkede områdene for å finne ut mer om dem
Industry 4.0
Digitalisation is increasing the effectiveness and efficiency of our processes by collecting quality data, turning this data into insights and insights into actions that improve the performance of our assets.
Bottom-line impact
The Nyhamna Dynamic Digital Twin is a dynamic virtual representation of the gas facility and its behaviour, continuously updated with integrated information reflecting the status of the facility in real time. The twin is supporting Nyhamna staff to better leverage insights from big data, transform ways of working to unlock value and increase resilience in a changing business environment. The digitalised version of the asset also provide the capability to simulate scenarios to uncover new options for optimisation of its real-life counterpart.

"In the first year of using the digital twin the Nyhamna teams, together with our partner Kongsberg Digital, developed use-cases with a full line of sight to reducing our operating cost by about three million US dollars, which actually beats the investment cost. And this is just the start of our digital transformation journey," says Rolf Einar Sæter, Business Improvement and Technology Manager in Norske Shell.

The initial cost savings enabled by the dynamic digital twin represent work process improvements, reduced IT costs, improved efficiency in execution of activities and optimisation related to energy use.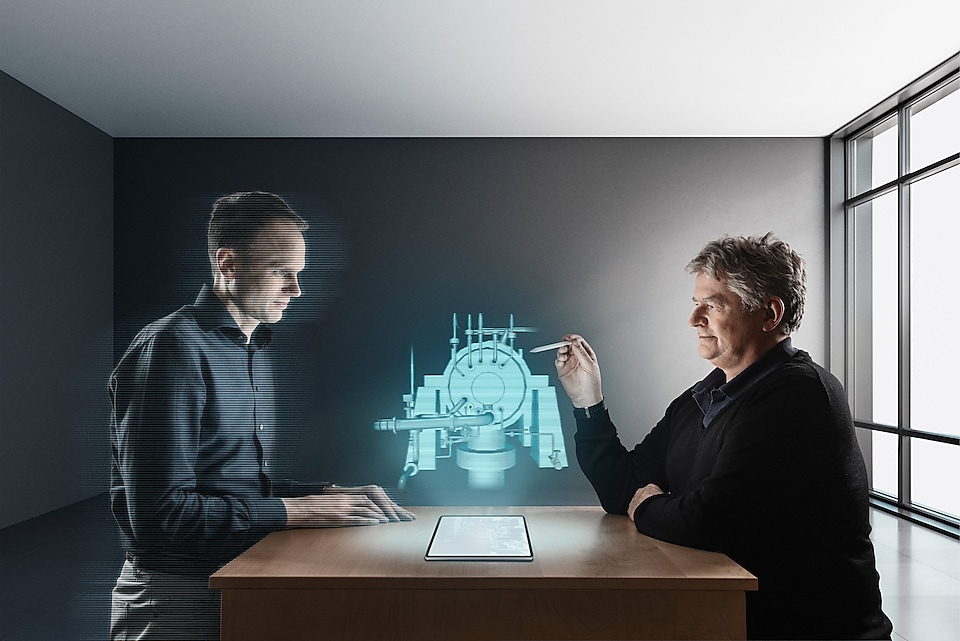 "The collaborative approach combining Kongsberg Digital's digital capabilities with our own employees' operational expertise is proving to be a winning formula. The Nyhamna dynamic digital twin is empowering our teams to become more effective and collaborate even better. This enables us to increase safety, optimise our energy use and deliver higher margins to all the Nyhamna partners."
Wouter de Klein, Asset Manager in Norske Shell
"As operator, Gassco is very proud of the digital twin achievements at Nyhamna. The digital twin will improve the efficiency and accuracy of the work processes and contribute to a safe, reliable and cost efficient processing plant. The digital twin will also provide opportunities for process optimisation and energy management improving value creation and ensuring a low climate footprint."
Ola Trætteberg, Asset Manager for Nyhamna in Gassco
Digital transformation
The Nyhamna digital twin is used by an integrated team spanning all disciplines. During the twin's first year, focus has been centered around embedding work process in the digital twin eco-system and developing and implementing machine learning applications used for prediction and optimisation.

Meet the people
Digitalisation is about more than technology. It is also a cultural change, about people and agile ways of working.
Going subsea
With Nyhamna paving the way, the next step is to scale the dynamic digital twin technology to include the Ormen Lange field, including all offshore infrastructure. The aim is to maximise recovery, optimise production and reduce environmental footprint. Integrating the entire value chain in the twin environment will result in a 'reservoir to market' dynamic digital twin. 
Ormen Lange
Norway's second largest gas field - developed with four subsea templates. Located at around 1 000 meters sea depth in the Norwegian Sea. Gas is transported ca 120 kilometres through pipelines to Nyhamna for onshore processing. License partners: A/S Norske Shell (operator), Petoro, Equinor, INEOS and Vår Energi.
"Not only is our digitalisation program enabling us to build a more resilient and competitive business, it is key to a better workplace in the future."
Luke Kendall, Digital Program Manager in Norske Shell